Experience NYC's Award Winning Bakery at Home- We are Delivering!
Early bird sign up gets 25% - 30% discount!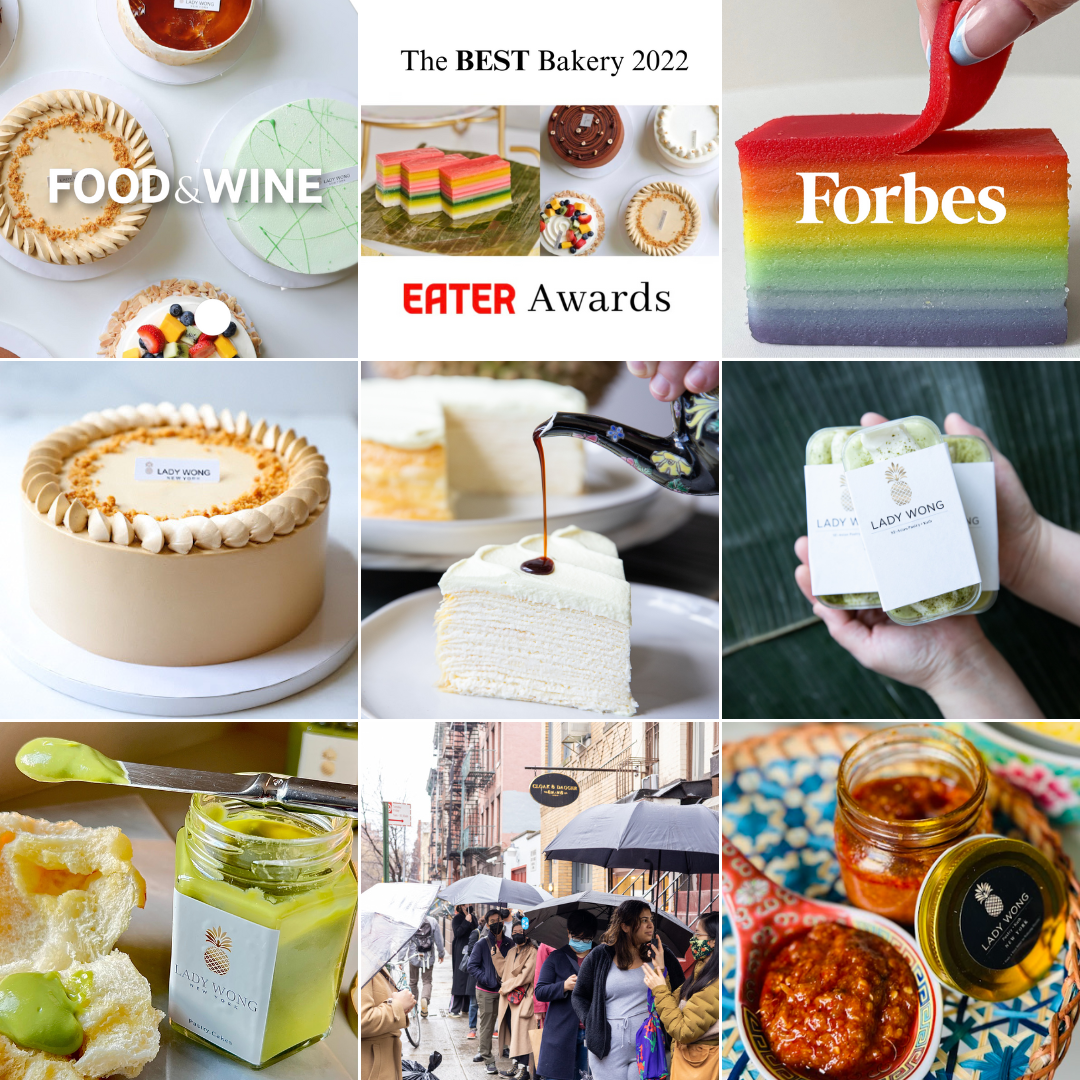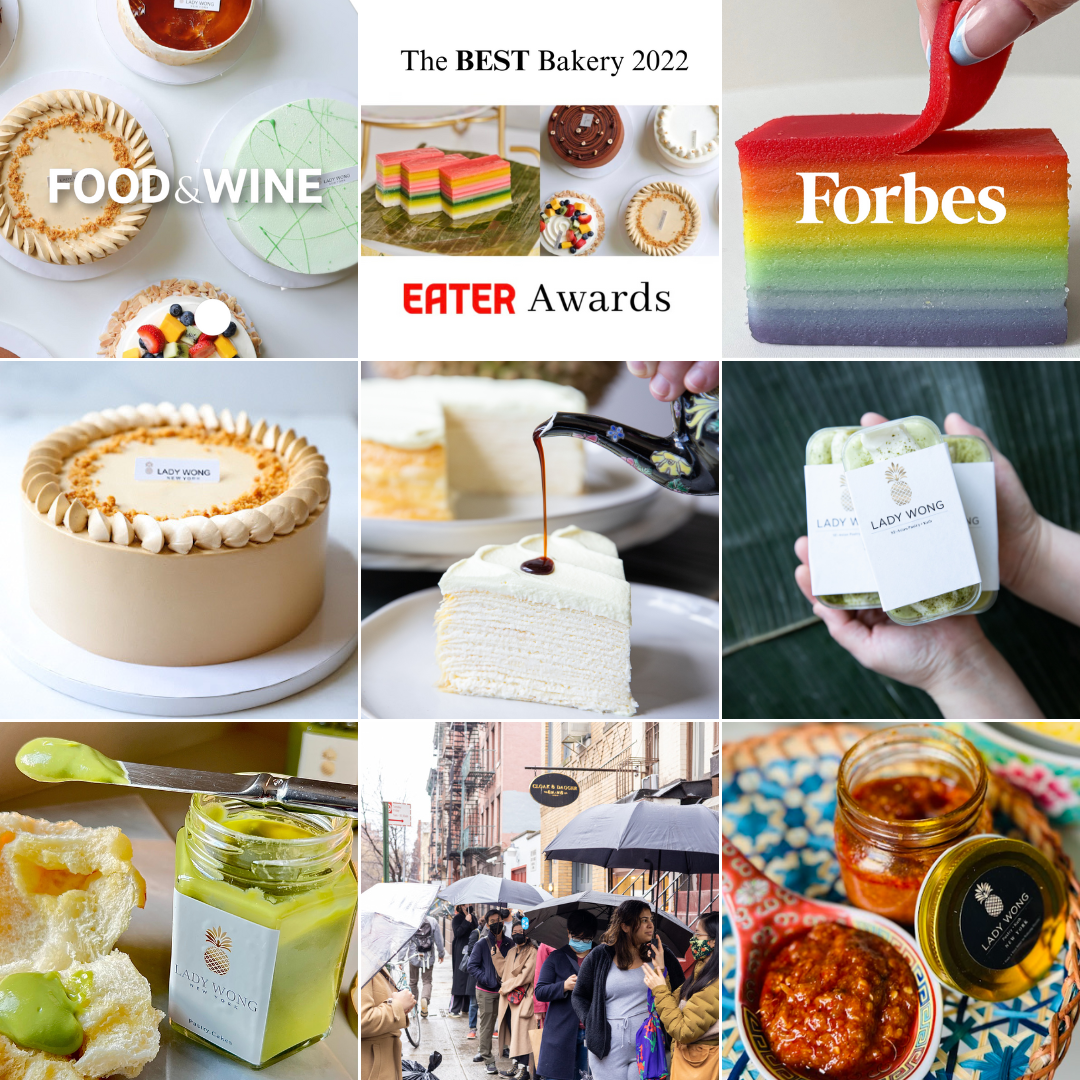 The love of food transcends all boundaries, even more so for our beloved traditional pastries and cakes (Peranakan Nyonya Kuihs). Once confined to Southeast Asia, only being found in Singapore, Malaysia, Indonesia, Thailand and Vietnam. Thankfully this is no more.
Lady Wong is bringing them to your doorstep via Kickstarter. So, doll up, listen to some Shanghai Nights on your gramophone, whip out your prettiest China and enjoy the Kuihs the way Eleanor Young would approve. – The Crazy Rich Asian way!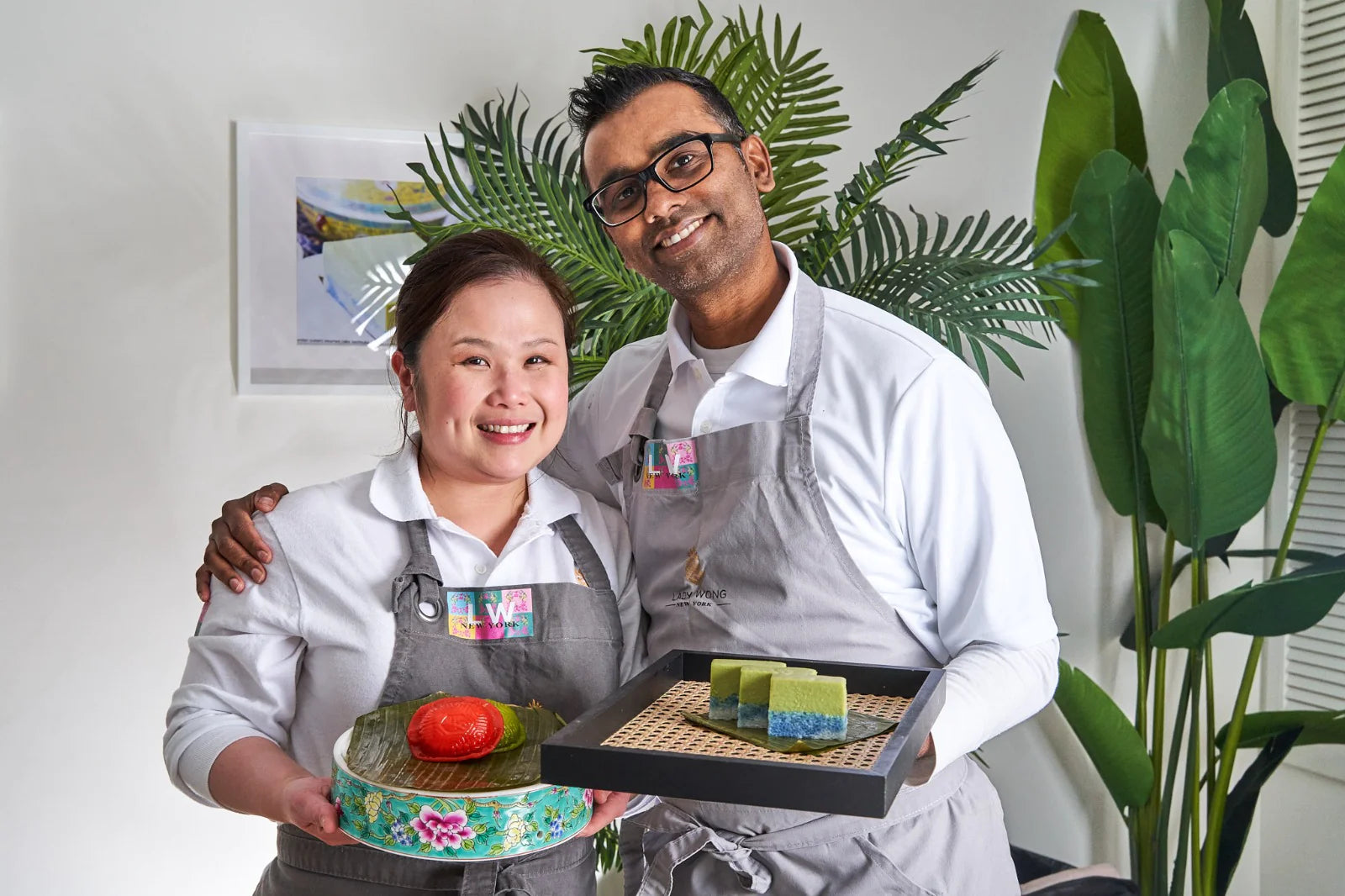 Meet the couple behind the viral Bakery
Hi we're Seleste and Mogan, and Lady Wong is our brainchild. We met while creating and experimenting with stunning food at work. With our combined experiences in international kitchens, from Shangri-La to the Four Seasons and at Michelin-starred restaurants such as Jean-Georges, Perry St., and WD-50, we felt a calling to share our passion for traditional pastries, even 10,000 miles away from our home country of Malaysia.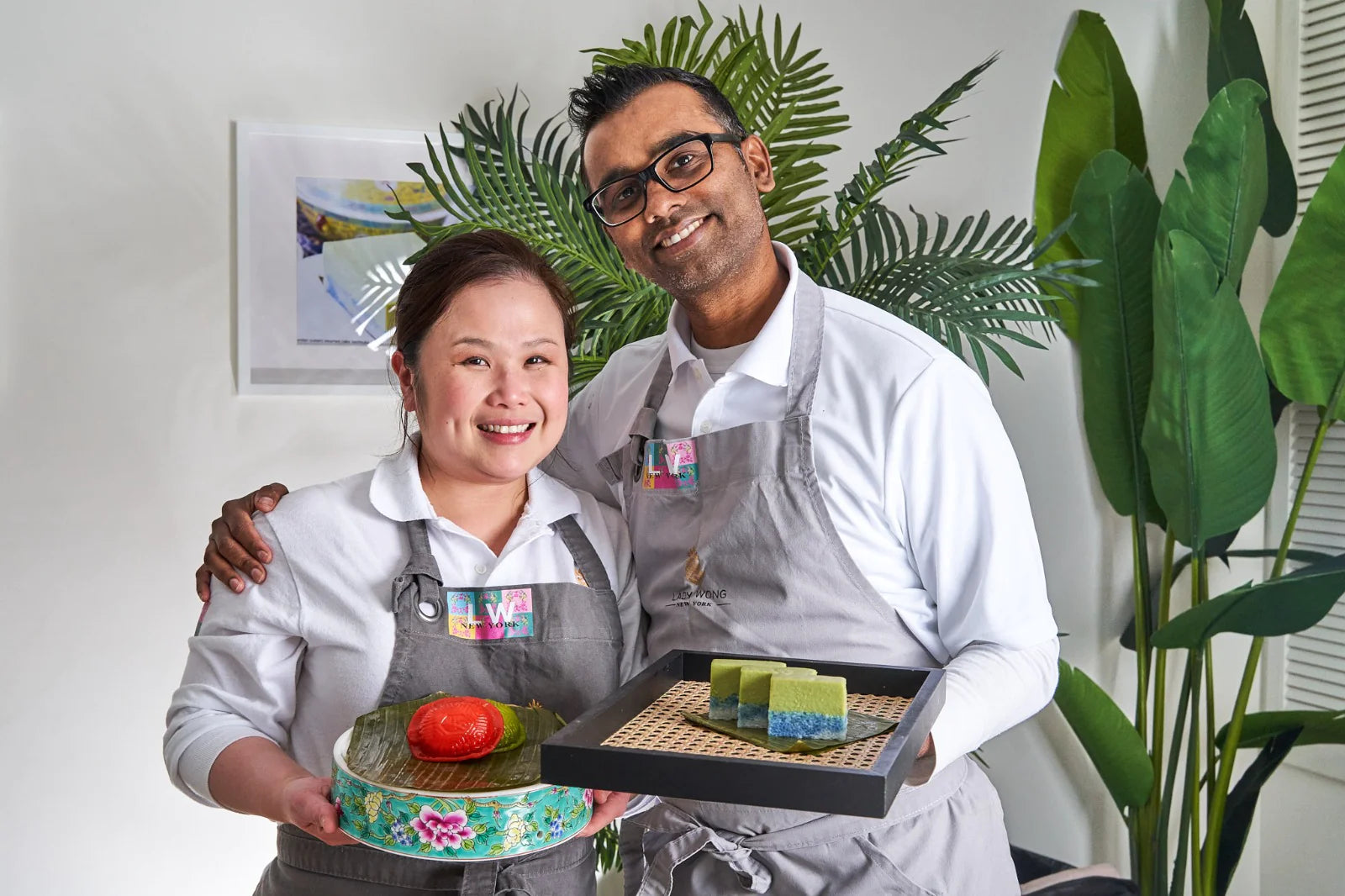 A silver lining during the Covid-19 pandemic, we yearned to experience the taste of home while far away. This desire led to the creation of Lady Wong. We started with pineapple cookies, baking these delightful treats in the comfort of our humble New York kitchen. And as the saying goes, all good things must be shared. Our families, community, and fellow New Yorkers soon became part of the story.
Celebrate Timeless Flavors of Southeast Asia
The cakes, pastries and kuihs by Lady Wong reflect the authentic heritage and culture of what we desire to share - stunning, eye-catching slices of Southeast Asia, both figuratively and literally. The fragrance of sweet Pandan leaves, the sticky playful texture of glutinous rice and the glistening charm of palm sugar syrup play important roles on Lady Wong's menu. More than just a delight to the tastebuds, they bring with them the stories of Southeast Asia.
Crazy Rich Asian Flavor in NYC
From the Angku Kuihs which represent longevity and fertility, to the gorgeous rainbow-colored Lapis Sagu which signifies different milestones of life, Lady Wong kuihs and pastries are hand-crafted to perfection. And let's not forget the Durian Mille Crepe - a nod to the King of Fruits, re-imagined with the elegance of French patisseries.
Lady Wong's tier boxes will feature a symphony of timeless nostalgic flavors. From our Pandan Royaltine cake, Calamansi & Passionfruit cake, to the more adventurous Durian Mille Crepes. Fill your pantry with all your favorite Lady Wong chips, snacks, jarred sambal and curry pastes.

From New York to LA "New Chapter"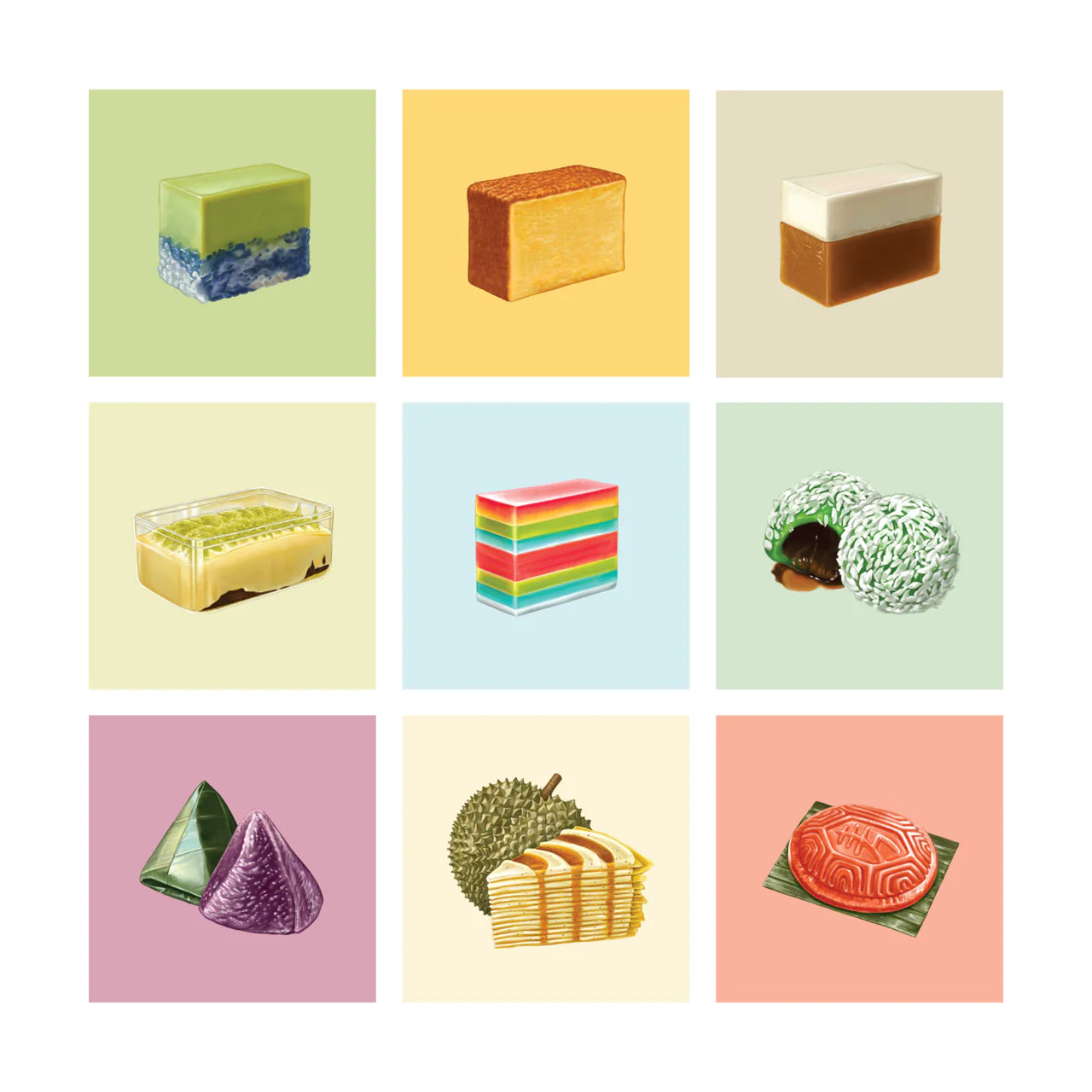 Today, one can only savor the taste of Lady Wong's kuihs by hopping on a flight to New York City and visiting their outlets. For some of us, random mid-week cravings for kuihs may mean that we can only count down to our next trip to NYC.
But now, you can enjoy Lady Wong's creations, right at the comfort of your home.
Lady Wong is proud to announce that, with the support of friends, family and all kuih lovers, we will be shipping our desserts and pastries right to you anywhere in the United States or Canada via Kickstarter. Whether you're soaking up the sun in Florida, on your ranch in Texas or sipping Margaritas in L.A., you can do so with some Pandan Royaltine cake or Potato Curry Puffs by your side. This celebration of the intersection of so many cultures is what makes the United States great. And this is the next chapter of Lady Wong.
So get ready to order your favorite delights with our new pre-launch menu. Leave the logistics to us. Pick a dress. Turn up the radio. Dance the night away. Celebrate with hugs. And most importantly, enjoy the love from Lady Wong.
What Our Customers Are Saying